Competitor bulletin #2 is now available
Please click on this link. The bulletin includes reminders about signing on and document upload, together with revised documentation groups.
Reminder – signing on and document uploads
Will all crews please ensure you complete these pre-requisites to enable you to start the rally:

< Signing on (online)
< Upload of competition licence
< Upload of your membership card for an invited club

You need to do these things to be able to start the rally. Thanks for your attention to these tasks.

Any queries to entries@corbeauseatsrally.co.uk
Reminder – Media Information for event commentary
We'll take an extract of the Media information you've supplied at the end of Tuesday 19th April.
Please ensure this has the information you want to share with us, to help the commentary team to talk about you and your car.
Sportity – Virtual notice board
The rally uses Sportity for this purpose and we encourage you to use it for the rally.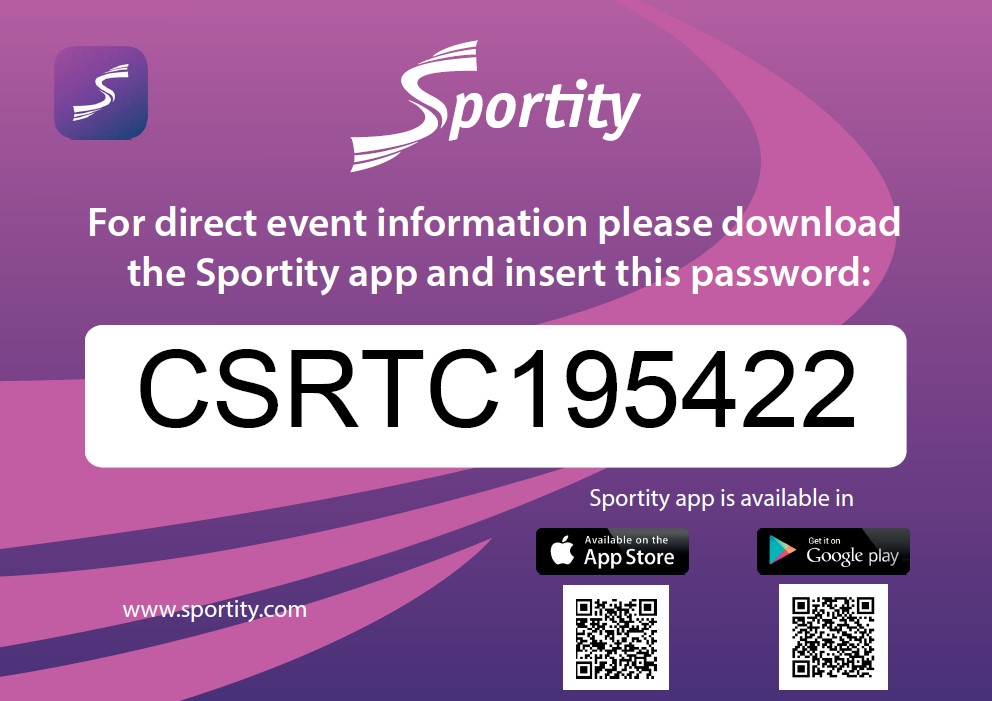 It's available on the App Store and Google play or from this link
Competitor Bulletin #1 is now available
Please click on this link
The seeded Entry List is now live
Please click on this link (published 9th April 2022)
Unseeded entry list shows the first hundred entries
We have our first 100 accepted entries which are now confirmed and published. See the Entry List link below.
There are further entries in progress, typically requiring payment or crew details to be completed; we recommend crews attend to this quickly. The Update Entry link is below.
A limited number of places remain for allocation at the organisers discretion for any further applicants.
Links to the entries system
The Entry System is open, with eligibility for the ballot closing at 23:59 on Friday 18th March.

Entry Form: link

Update Entry: link

Entry List: link (initial release Sunday 20th Match 2022)
Supplementary Regulations and Rally Guide are now available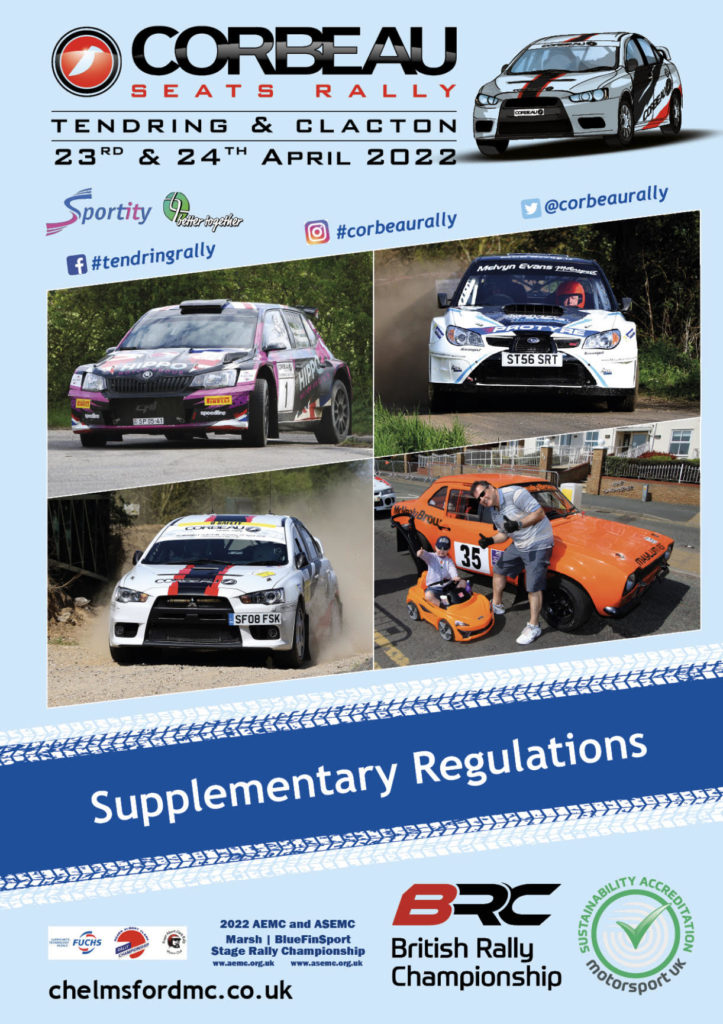 The Supplementary Regulations are now available from this link.
Here are further links to the Tracker information:
< Rally Safety Tracking company website link
< User Guide link
< Sample mount supplier link
Entries will open to all crews at 10:00 on Saturday 12th March 2022 with the link which will be available on this page. Please read the Regulations carefully and pay particular attention to section 10 Entry Fees & Acceptance of Entries
In a change to our previous events, the first-come-first-served element will be replaced by a ballot for the majority of places, as used successfully on other rallies.
Those competitors who have entered and paid by the ballot deadline of 23:59 on Friday 18th March will be included in the ballot for 100 places. This is intended to give competitors an extended time period to place entries and remove the pressure to enter as soon as entries open.
Chelmsford Motor Club will allocate 30 entries at its discretion.

The Rally Guide is also available for download from this link and has details of local services and accommodation.