Where can I see the cars up close?
If you want to see the rally cars up close and the teams of mechanics working on them then head down to the service area which will be along the Western Esplanade in Clacton, between the Hospital and the Toby Carvery.
Parking will be at the car park operated by the Rotary Club of Clacton, next to Clacton Airfield in West Road. (CO15 1AJ). The charge is only £6 for the day, with all proceeds going to charity. There is no charge for spectating.
Saturday 21st April
Scrutineering
12:00>18:00
On Saturday afternoon the rally cars will be undergoing their technical and safety checks, called "scrutineering" in rally speak. You will see a huge mix of cars from the latest World Championship machinery to historic machines from the 60's & 70's.
Sunday 22nd April
Service, Start & Finish
The crews will be preparing for their day with a short check by their mechanics and then heading to the official start before driving out to the stages:
08:00>09:30
The rally cars and crews will be stopping for a rest and a breath of sea air twice during the day. It is sure to be a hive of activity at the following times:
11:35 > 13:15
15:25 > 16:45
After a long but exciting day the rally cars will return to the Western Esplanade for the finish and to find out who has won the Corbeau Seats Rally 2018 – the first closed road rally in England.
18:00 > 19:00
Where can I see the rally cars in action?
If you want to see the rally cars in action then you will need to go to one of our two official spectator areas. These locations are the only places you can safely watch the event.
The rally will pass each spectator area 3 times during the day with the rally cars coming past every 30 seconds for around an hour.
Entrance to each area will be £10 per car with no charge for individual spectators. Food and refreshments will be available along with toilet facilities (including for wheelchair users).
Both spectator areas are on agricultural land which is uneven and if the weather is inclement could be slippery. We recommend that all spectators wear footwear suitable for these conditions.
Spectator Areas will be open from 8AM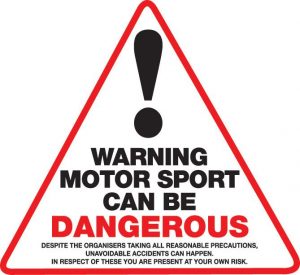 Coming from outside the area?
If you are coming into Tendring and Clacton on the A120 follow the signs from the Horsley Cross roundabout to the main spectator area at Ship Hill, Bradfield.
Ship Hill, Bradfield
With a fantastic panoramic view of the route as it passes through Bradfield you will be able to watch the rally cars sweep down Ship Hill round the long left hand corner and head towards Mistley.
09:15 > 10:15
12:50 > 13:50
16:25 > 17:25
Parking will be accessed via Mill Lane, Bradfield and the postcode for your Sat Nav is CO11 2UT – Click for Google Maps
 
Overview Map – Click on image to download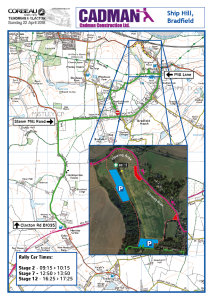 Staying in Clacton?
If you are a local or staying in Clacton itself then we recommend you head to:
Wick Road
You will see the cars coming along a short straight into a tight hairpin left corner. Neat and tidy is the fastest way but who will get it right?
10:35 > 11:35
14:25 > 15:25
17:30 > 18:30
Parking will be signposted from the B1027, about 3 miles outside Clacton, via Clay Lane, Highfield Road and Bentley Road. The postcode for your Sat Nav is CO7 8QZ – Click for Google Maps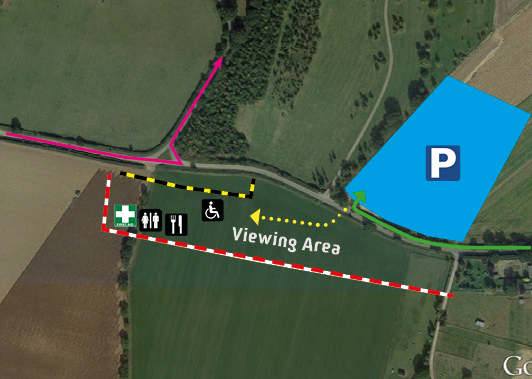 Overview Map – Click on image to download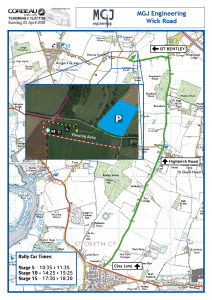 Wheelchair User or Disabled?
Both are spectator areas are grass fields and will have wheelchair accessible toilets available however we recommend visiting the Wick Road spectator area as it is a short distance from the car park.
We will also have a reserved spectating area for wheelchair users to ensure a great view of the action can be had by all.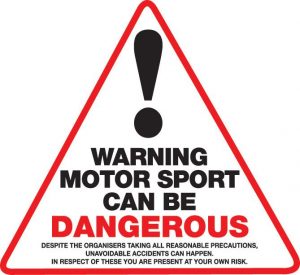 Souvenir Programme
The event Souvenir Programme will be available from Rally HQ, Clacton Bowling Club, on Saturday 21st April from noon, at Rally HQ all day Sunday 22nd April and at both Spectator Ares on Sunday 22nd.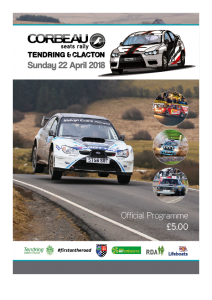 Spectator Information
Spectating will only be allowed at these designated safe locations. All other areas are out of bounds to spectators.
Please do not try to access the stages from any other roads. You will be politely requested to proceed to one of the designated spectator areas.
For your security and to avoid inconvenience to others:
Please do not leave bags, coolers, buggies or other items unattended.
Please report any security concerns or unattended items to the Stewards or the First Aid post.
It's is a condition of entry that you agree to a search of your vehicle, property or person if selected.