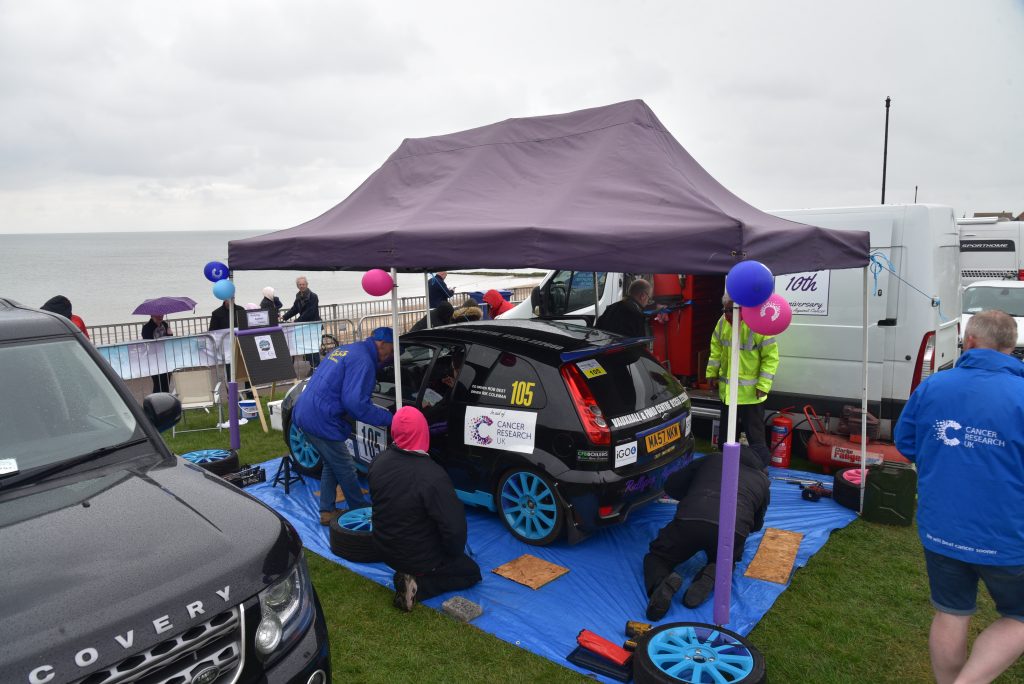 Rik Coleman, Robert Best and their colourful support team are Rallying Against Cancer.
Their Ford Fiesta is in the scheme colours to add to the effect.
They are supporting Cancer Research UK's work through the Clacton Relay for Life 2019. This is a fundraising initiative where teams raise money throughout the year culminating in a 24 walk on 13th/14th July at Plough Corner, Little Clacton.
To find out more go their website.